E-Hentai User Gallery System
From EHWiki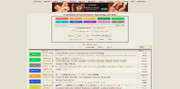 General Overview
The E-Hentai Gallery System is one of the core systems of the E-Hentai site, where users are able to contribute their own material in the form of one or more user galleries. A user can upload private and public galleries of hentai and anime-related content, which they can use on the E-Hentai Forums and other sites / forums in order to easily to maintain and share content with other people. The system generates BBCode and CSS-skinnable HTML for direct inclusion as external galleries, and can also host a customizable gallery for the user locally. All that is need for this is to register an E-Hentai Forums account.
The front page is delayed by 4 hours for non-registered visitors
The RSS feed for the galleries (capped to the most recent 100) is located here:
Defaults
The following are the default settings for users and which Hath Perks can be purchased to increase them respectively.
| | Amount | Maximum | Hath Perk |
| --- | --- | --- | --- |
| Search results per page | 25 | 200 | Paging Enlargement |
| Thumbnail rows per gallery | 2 | 20 (+20) | The Big Picture (an additional 20 can be gotten via a Gold Star or higher) |
| Thumbnail size | Small | Large | The Big Picture (Example) |
| Image size | 1280x | Original size | Source Nexus (Can also be accessed manually) |
| Favorite slots | 500 | 25,000 | More Favorites |
Site Ads
By default there are up to 4 ads of mixed types and content on the main page and 2 when viewing a gallery. The locations of these ads are on the top and bottom of the page, and 2 on either side of the gallery search box, of which the top and bottom ads are persistent throughout the gallery system. These ads can be disabled through My Settings, which requires Silver Star (or higher) or the Ads-Be-Gone Hath Perk.
Copyright and Imaginary Property
As quoted from the Gallery Help page:
E-Hentai Galleries complies with applicable copyright law. Unfortunately, due to sheer volume it is impossible for us to verify the copyright status of every single gallery uploaded to our site. If you find that your copyright has been violated by one of our members, please report this using the Report Gallery button on the gallery in question, or email a list of links to the galleries in question to ehentai AT gmail.com. 
 
Please make sure to include some proof that you are the copyright holder (your real name and website address where content may be found/purchased is usually sufficient), as well as a statement that the copyright on the content has not expired, and that the content has not been released under an irrevocable license (like Creative Commons) that would have allowed the content to be made freely available.
 
You may send it to the specified email address in the form of a DMCA Takedown Notice if you wish, as it contains sufficient provisions. Normally we respond within the hour, but please allow six to twelve hours in case there is no qualified staff available to process your claim.
 
Please note that using the report button or sending an email to us directly is faster than whining to our hosts. They are well informed of our takedown procedures, and they will simply forward the complaint to us with a day or two delay for their own processing.

Please be aware that all copyright claims are made under perjury of law, and false claims may be prosecuted.
A guide on how to contribute galleries to the system.
There are 11 categories that a user gallery can fall under, designating their content type.
Gallery Hotkeys
The following hotkeys can be used when viewing the galleries.
Function
Hotkeys
Arrow
Numpad
Letter
Extra
Previous Page
Left Arrow
Numpad 4
A
Next Page
Right Arrow
Numpad 6
D
Spacebar
Scroll Up
Up Arrow
Numpad 8
W
Shift+Spacebar
Scroll Down
Down Arrow
Numpad 2
S
Reload Image
Numpad 5
R
Subsystems of the E-Hentai Gallery System
The Bounty System is designed to give users a direct incentive to help other users in finding doujinshi, manga, and other material that can be posted on the galleries or in other mediums.
The commenting system allows users to leave comments on galleries and to vote on comments.
Uploaders may give descriptions of their galleries to help inform users further about its contents.
The Doggie Bag system allows users of the site to download archived versions of a gallery for a fee, either in Credits or Gallery Points. This system is shared by both the user galleries and the main galleries.
A form of gallery moderation that allows users to petition for the removal of galleries from the gallery pages, primarily in regards to duplicates and inferior copies of already uploaded galleries.
Allows users to save a large number of galleries to a list of favorites. These favorites are sorted via user-chosen colors with customizable names.
Allows users to upload and maintain their own galleries for public and private use. It also allows a user to categorize and sort their galleries internally using gallery folders.
The Multi-Page Viewer is an alternative viewing system that loads images of a gallery in the background, allowing faster gallery loading. This can be enabled through a user's gallery settings, for which the user must have a Gold Star or the Multi-Page Viewer Hath Perk.
Allows users to rate galleries (besides their own). A gallery's rating is viewable on the gallery pages as well as within the galleries themselves.
A form of gallery moderation that allows users to petition for the removal of galleries from the gallery pages; it is only to be used in cases of very serious rule violations. Not to be used as a substitute for Expunging.
Provides a means of finding certain galleries based on various properties.
The tagging system allows users to indicate the content and other properties of a gallery such as its author, language, major fetishes, characters, etc. It is highly recommended to read the guide before performing any tagging.
The E-Hentai Toplists are a set of listings that showcase users who contribute the most to the galleries in many ways. There are currently 7 toplists: individual galleries, uploaders, taggers, Hentai@Home participants, EHTracker seeders, cleanup participants, and rating and reviewing.
The User Overview and Control Panel is the primary location of information regarding a user's activity in galleries. Included are visits and hits stats, GP conversion, settings, etc.
See also